---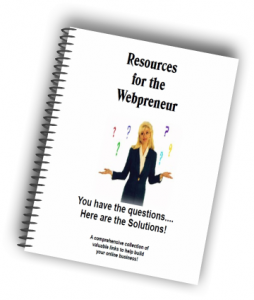 Resources  for the WebPreneur
Inside you will find a collection of some of the best resources for:
Business Services
Email Marketing
Podcasting
Blogging
Online shopping carts & payments
Virtual Assistant info
Conferencing
Online Learning & Training
and much, much more
*also available as mini-ebooks!
$19.95
Purchase Ebook
---
Marketing can be a daunting task for some; intimidating—a "have to"—a "should" for others.  Does this sound familiar? "I don't want to feel like I'm selling."   Here's the bottom line.  If your passion is not coming through your marketing approach, it becomes the elephant in the room.  Your prospective client sees your lack of confidence and off they go.
We are all individuals.  We choose different business paths, wear different clothes, drive different cars, have different viewpoints—our marketing ideas should be just as unique!
Available in Print ($20.00 + $3 shipping) or as e-Book ($15.00)

---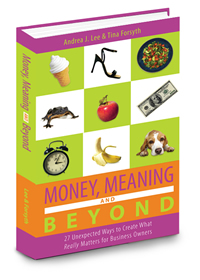 Money, Meaning and Beyond
27 Unexpected Ways to Create What Really Matters for Business Owners
with Andrea J. Lee & Tina Forsyth
First Edition Softcover: 313 Pages
ISBN: 0-9728940-6-3Retail Price: USD$19.95 plus shipping
Availability: Shipping Internationally Now

---
Moms - You are about to discover how YOU can start a high profit home business FAST!
This Home Business Guide Has Already Dramatically Changed Lives Of Countless Mom Entrepreneurs Around The World! The Question Is, Are YOU Next?
$14.95

---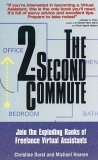 The 2-Second Commute: Join the Exploding Ranks of Freelance Virtual Assistants
(Paperback) by Christine Durst (Author), Michael Haaren (Author)
List Price: CDN$ 20.95
Price: CDN$ 15.29 & eligible for FREE Super Saver Shipping on orders over CDN$ 39.
You Save: CDN$ 5.66 (27%)
$15.29 Cdn

---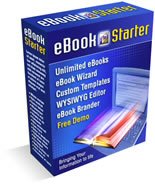 Give your ebooks the look and feel of a real book, notebook, manual or report with one of our exclusive ebook templates. Or, use your own files! This exclusive ebook creation system is unlike any other ebook software on the market -- Guaranteed! Design, edit and create your ebooks from start to finish all within one, easy to use ebook software program.
$97

---

Virtual Assistant - The Series: Become a Highly Successful, Sought After Va (Paperback) by Diana Ennen (Author), Kelly Poelker (Author)
CDN: CDN$ 34.91
Price: CDN$ 21.99 & eligible for FREE Super Saver Shipping on orders over CDN$ 39. Details
You Save: CDN$ 12.92 (37%)
$34.91


---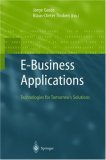 E-Business Applications : Technologies for Tomorrow's Solutions
(Hardcover) by Jorge Gasos (Editor), Klaus-Dieter Thoben (Editor)
"E-business (electronic business) is about conducting your business both internally and/or externally by electronic means, e.g. over the Internet, intranet or extranet ..." (more)
from CDN $ 88.79

---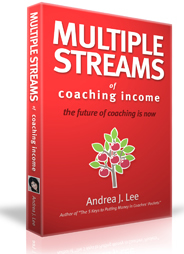 "Multiple Streams Of Coaching Income: The Future Of Coaching Is Now"
Second Edition © 2005 ISBN 0972894039 | by Andrea J. Lee
This 297-Page Soft Cover Book Will Reveal To You:
* A business blueprint used daily by 6 & 7 figure coaches
* More than a dozen proven ways to package your coaching in addition to 1-on-1 sessions
* How to build a legacy that will outlast you
* The way one coach created a 30 page interactive coaching ebook that's now had 20,000 readers
* A coaching approach to marketing
* How to take a Bold, Outrageous, Provocative stand for your clients
"Multiple Streams of Coaching Income not only separates the myths from truth, but provides new truths which, if followed, will lead many frustrated coaches to the success they desire. A must-read!" - Marcia Bench, MCCC, CBC, CCMP, Director & CEO, Career Coach Institute and Coaching and Training Solutions
USD$24.95 plus shipping

---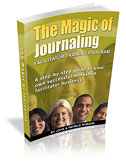 Group Facilitation Training
Online workshop for facilitator training and group facilitation training AND a step-by-step guide to creating and maintaining your own successful business
- Do you love to journal and explore your own growth?
- Would you like to help others get more out of life?
- Are you inspired to find and express your uniqueness?
Then create your own business as a journaling facilitator!
Learn group facilitation training and presentation skills, serve others and earn income as you foster your own growth.
The Magic of Journaling has everything to support your needs...
---
---