Attention: Virtual Assistants, Bloggers, Webpreneurs, and almost anyone else who works online
Are you frustrated searching for the online tools that you need for your work?
Have you wished that ALMOST EVERYTHING you needed to make YOUR online work more efficient
was all in one place?
Well, you are in luck...
Resources for Web-preneurs


is your ultimate resource for making
YOUR online life easier!
Hi there,
Are you frustrated trying to find information or software that will do a certain task for you?
Are you tired of wasting productive time searching online and then not finding exactly what you are looking for? Do you wish there was a resource with everything all in one place?
Well, I know how you feel!
After working over 5 years full time as a Virtual Assistant I have collected hundreds of links to both paid and FREE software, articles, ebooks and more. Finally, almost everything you can think of can be found here.
Because I have already spent major amounts of time searching out this information, YOU will reap the benefits. You will be able to work more efficiently for YOUR clients and will have a wealth of knowledge at your fingertips.
I have compiled these resources and links all in one spot and want to share them with YOU!
Have your clients asked you about what shopping cart options there are available for websites? Or, what is the best way to send out their ezines? Or what's the best membership software to use?
I like to be able to answer my client's questions about what options they have for making their businesses grow smoothly right from the start.
Do you wish you could work more efficiently? Do you know what software to use for your projects?
Have you been searching for "Tips and Tricks" and "How To's"? Do you know how to use the software you have?
Now you can stop searching for the answers to those questions and start working efficiently!
It is important to be able to have the knowledge at your fingertips. Do you know how much time you will save just by having access to the information on this website? Do you know how quickly you will be able to access the answers to your client's questions? Do you know how professional you will appear to your clients when you are able to provide them with the information that they need? Do you know how much your clients will "love" you for your knowledge?
How does it make

YOUR life easier

?
| | |
| --- | --- |
| | You don't have to waste your productive time looking for what you need to make your work more efficient. |
| | The research has been done for you. |
| | Links are categorized and described to make your searches easier. |
| | Membership gives you FULL access to the site |
| | List your Virtual Assistant business in our VA Directory! |
| | You will have access to both FREE and PAID software downloads. |
| | You will have access to both FREE and PAID ebooks. |
What will you find inside?
Inside you will find a collection of some of the best links for:

Business Services
Email Marketing
Podcasting
Blogging
Online shopping carts & payments
Virtual Assistant info
Conferencing
Online Learning & Training

and much, much more!
OK, Here's How to Get Started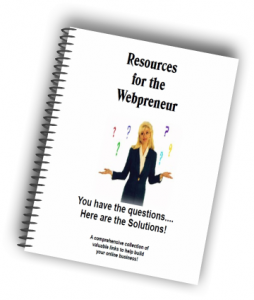 All you have to do is choose either the 90-Day FREE trial membership or become a full member for only $24.95/year. It is quick and easy and instantly you will have access to all of the information you wish you had RIGHT NOW at your fingertips.
Remember, as a fully paid member you will have access to ALL of the information on this website which is being constantly updated with new links, Tips and Tricks and How To's PLUS you receive a FREE copy of  Resources for the Webpreneur! (value of $19.95)!
Stop wasting your time! Make your clients love you! Don't hesitate, join today! SIGN UP NOW!
See you on the inside,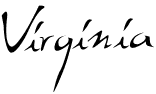 Founder
Leenterprises
Resources for Web-Preneurs
P.S. Of course, you can just buy a copy of Resources for the WebPreneur!
Sorry!

I just want the book!
$19.95
Purchase Ebook

Also available as a
Coil Bound Paperback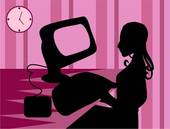 Are you looking for a Virtual Assistant? Click Here.